Our Bath Bombs

Our bath bombs contain coca butter, mango butter, and sweet almond oil to enhance your bath time.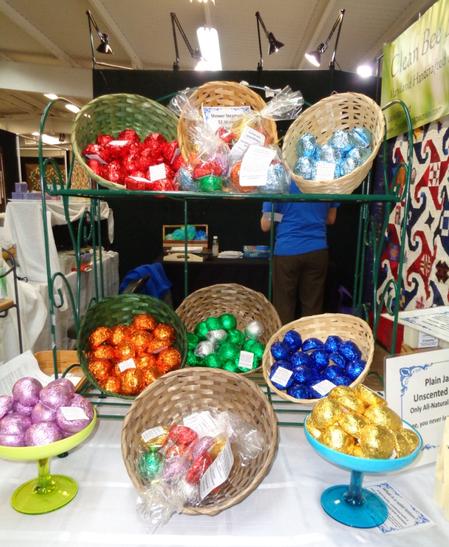 Our Shower Steamers



To extend the life of your shower steamer, we just you open it on the foil, and place it on the lip of your tub. Place one shower steamer on the lip of the bath tub opposite the shower head. When the steam and mist hit it, the shower steamer will release a wonderful, invigorating fragrance.



If you want more fragrance, just flick some water off your hand onto it. When you have enough fragrance for you, for that shower, stop flicking. At the end of your shower simply lift the foil and place it outside your tub.



We sell them singly, and in premade sets of 5 for morning and evening showers. Five for $10

Recommendations:

Morning showers – Energy, Lemongrass, Orange
Either: Lavender -Tea Tree, Eucalyptus Mint, Mango Grapefruit
Evening Showers- Lavender, Relaxing

Our Dead Sea Salts


Dead Sea salts have become famous for their many natural therapeutic ways to treat and care for your body, due to their unique composition of minerals. Our Dead Sea Salts are harvested from the southern Dead Sea in Israel, where mineral content is at its highest.

These Bath Salts are particularly ideal for deep relaxation, and softening skin (see below for more benefit details).

Benefits of the Dead Sea Minerals:

Magnesium: - Promotes healing of skin tissue and provides skin surface with anti-allergic element. Essential for cell metabolism.

Bromide- Soothes skin, relaxes body muscles, and tranquilizes nerves.
Sulfur - A natural disinfectant (constituent of certain vitamins).
Potassium- A moisture regulator that maintains a neutral environment in the skin.
Calcium - A building block for corrective tissue under the skin surface.
Sodium- Relieves stiffness and muscle cramps and maintains neutral environment in the skin.



We use only essential oil blends in our Dead Sea Salts. Our current scents are:

Lavender, Eucalyptus Spearmint and Mango Grapefruit.

To use put 2 tablespoons to 1/4 cup in your bath water. Each one pint container holds over 1/2 oz of concentrated essential oils, and contains enough salts for at least 8 baths.

These are only available as a special order.